Your favorite driveway shovel from DMOS just got even BETTER.

Order Now - Supplies are EXTREMELY Limited!

Thanks to our introductory offer and an especially gnarly winter, the Alpha 3 is almost out of stock.
People all over the country have been snagging what Business Insider called the world's "Best Snow Shovel," so make sure you don't get left out in the cold -- Grab your Alpha 3 now!
Snow Shovels, Bow to Your King  

The DMOS Alpha 3 is a brilliant beast.
Engineered, sourced, and made in the USA for moving mountains AND driveway snow with no-compromise quality.
We've taken the Kickstarter-dominating, bestselling form factor of the original Alpha and upgraded it with tougher aluminum and a more ergonomic blade shape.  
The result? Our best Alpha Shovel yet.
Grade 6061 Aluminum is the perfect balance of strength and weight.
Oversized scoop at 14" x 18" x 6"  lets you plow like a tractor on your own two feet.
Powerful blade: Bust ice. Plow your driveway. Dig out your vehicle. Be equipped for whatever comes your way.
Easy to sharpen to cut driveway ice and crusty snow for life.
Limited Lifetime Warranty & 30 Day Money-Back Guarantee Shop with confidence.
The redesigned Alpha 3 ditches the teeth of previous models in favor of a smooth, sharp cutting edge that'll bite through whatever's in your way. The thicker front edge will last longer and can easily be sharpened back up when it begins to wear.  
Simple to Pack, Easy to Carry: The collapsible shaft and blade make it easy to toss in the trunk or strap to any pack.
The Quickest Way to Shovel Snow: The Alpha 3's giant scoop and straight edge let you bulldoze snow -- get your work done faster with the Alpha 3 Shovel.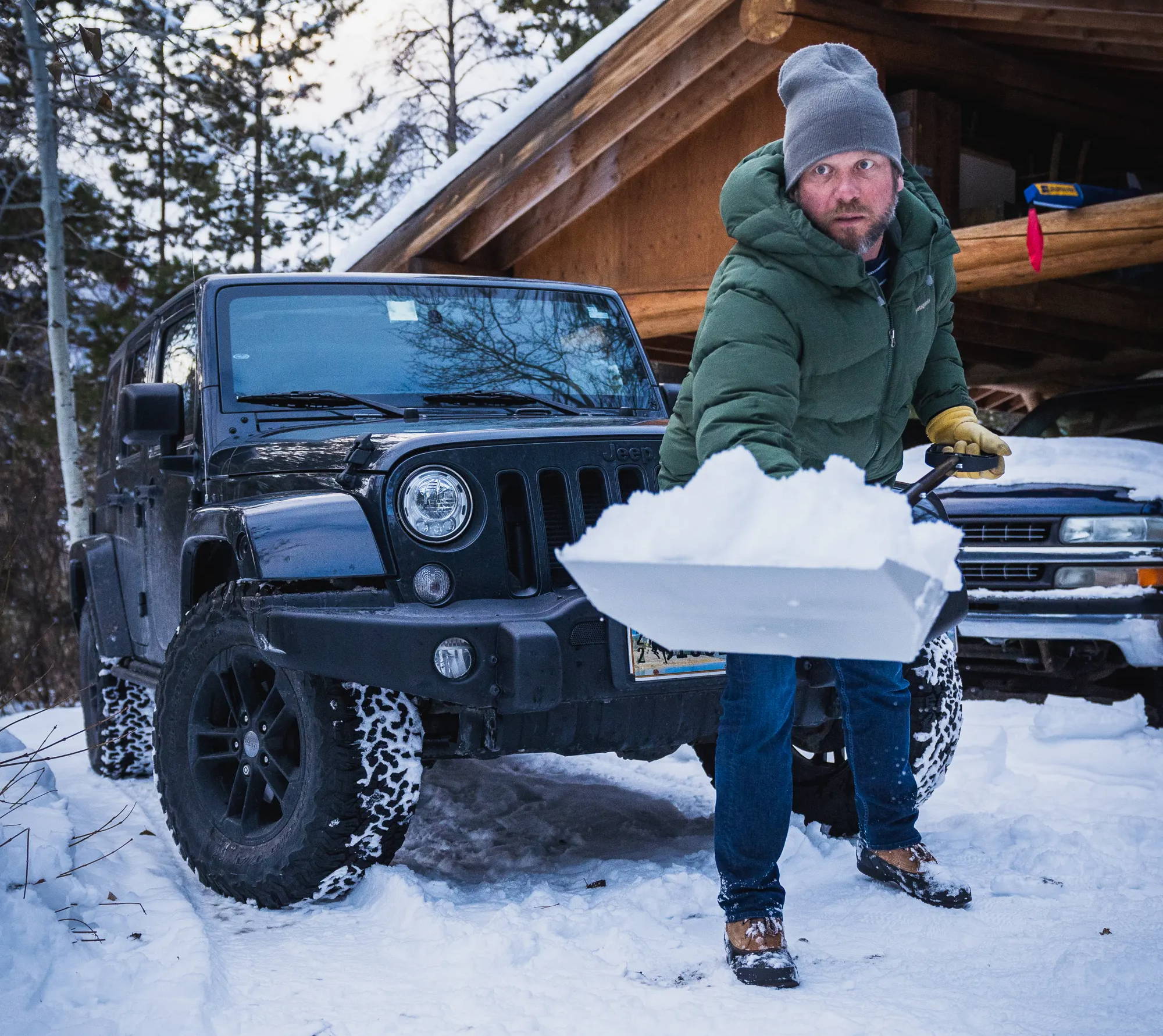 Packed: 14" x 22" x 6"
Blade dimensions: 14" x 18" x 6"
3-position adjustable shaft for maximum versatility and packability
14" x 6" x 65.5" at full length to save your back and increase leverage
14" x 6" x 56.5" at first adjustment point for shorter users or tight scraping
14" x 6" x 44.5" at second adjustment point for kids or super tight areas
Aircraft-grade 6061 Aluminum Blade
Glass-filled Nylon Zytel Handle & Connector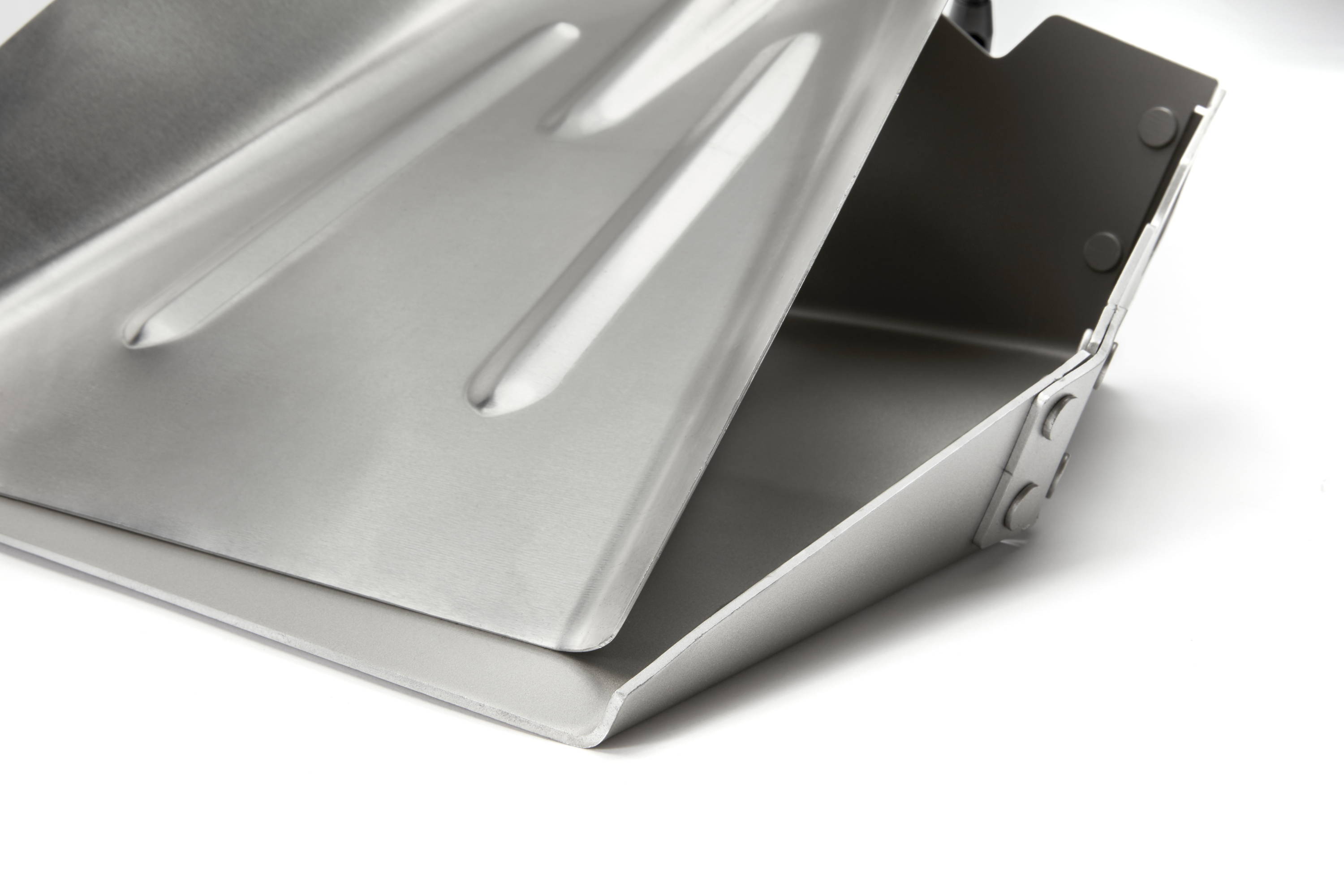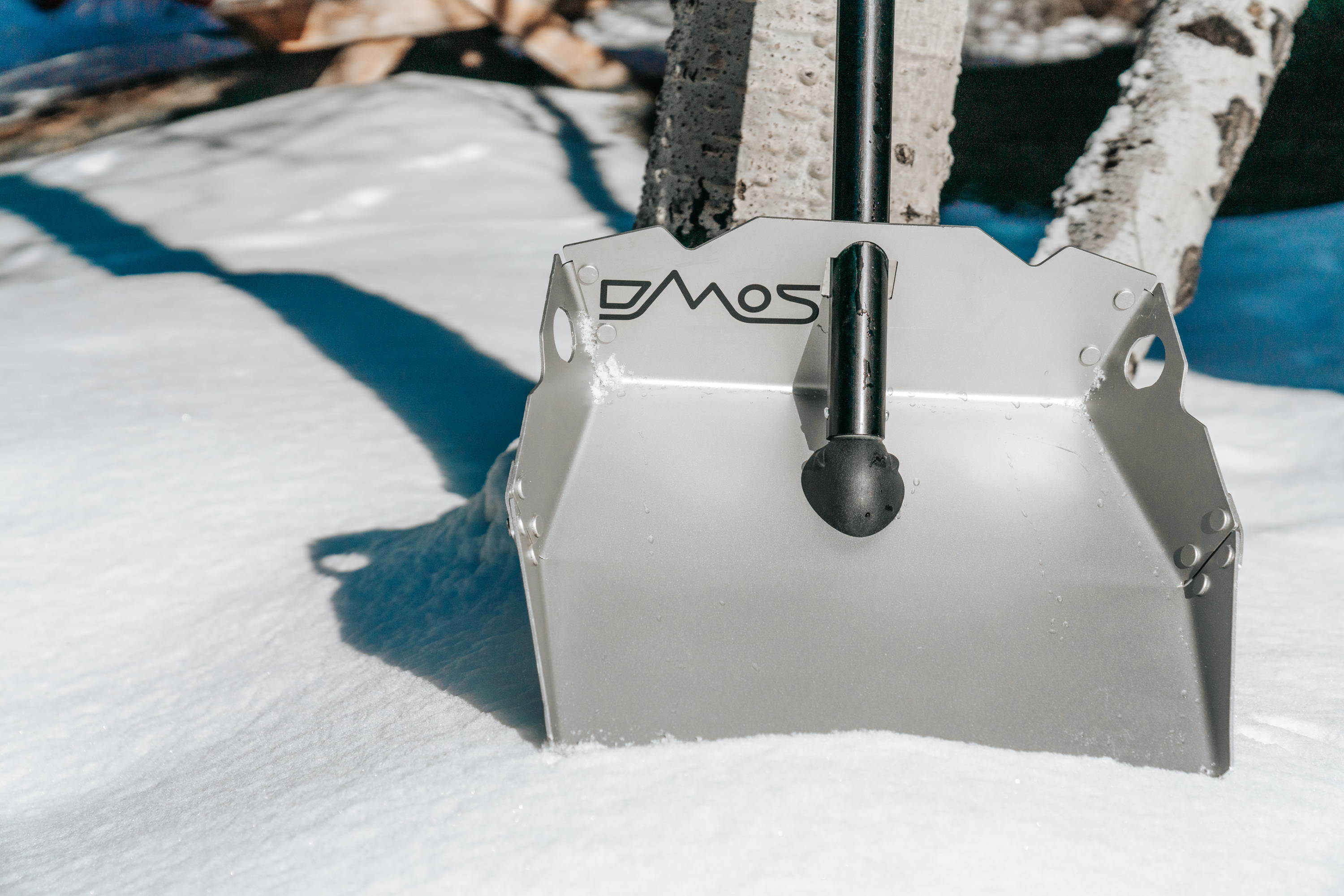 Order your Alpha 3 to see what makes it "The Only Shovel You'll Ever Need!"
Order today for FREE SHIPPING!
See What Happy DMOS Alpha Shovel Users Have to Say


Waiting for the white stuff...
While we've gotten a few inches here and there, the heavy stuff has yet to fall. However, I was super impressed with the clean packaging the shovel arrived in and just how compact the thing is. Plus, it feels super durable. I'm ready for the snow or a zombie invasion, I can tackle them both with this tool!
Jennifer L. 10/23/19

The Alpha Shovel is a great tool that is well put together and feels solid! After owning multiple shovel that have broken on me I decided to take the plunge and purchase my last shovel. I was a little skeptical at first about the quality but when I received it all doubt was removed. The build is solid and everything is well put together, for the strength of the materials used the shovel is still very light, I like it soo much I purchased a Stealth for my wife's car and she loves the fact that it is very compact but will still deliver the utility of a full size shovel when needed.
Siul M. 4/19/19

Bought this shovel to keep in my truck since we travel from the desert to the mountains once a week. Will be great for shoveling snow and keeping the driveway cleared
Albert R. 9/3/19
Accolades? Yes, We've Got 'Em

How Will You Use Your Alpha?

DIY driveway, deck, and sidewalk clearing 
Packable car shovel you can easily throw in your trunk or truck bed
Adventure or survival shovel for escaping snow drifts or building backcountry jumps.
Overlander shovel for maximum preparedness with minimal space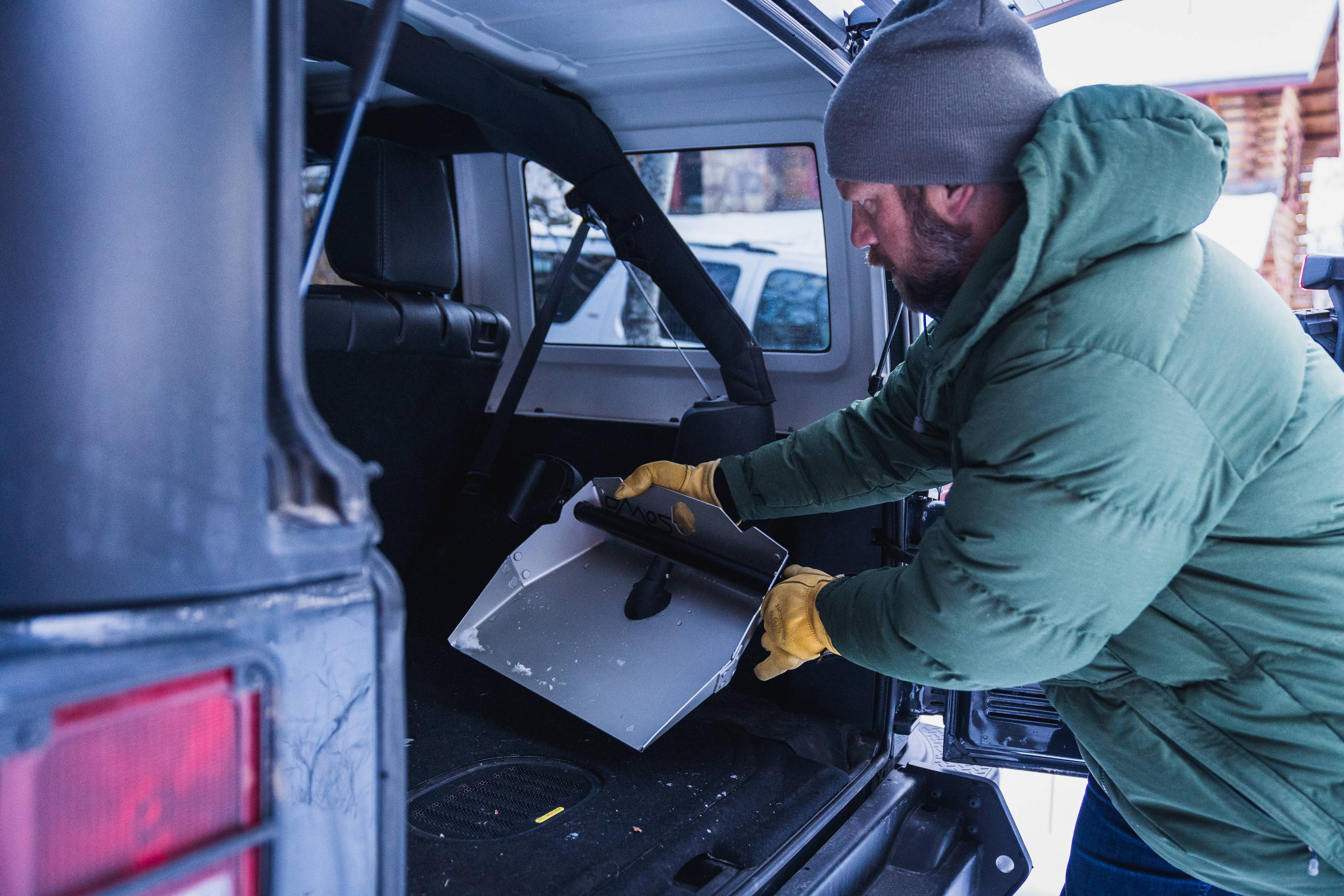 No shovel is more versatile and powerful than the Alpha 3 Snow Shovel. Stows at blade size, but unpacks to become a full-sized shovel fit for the King of DIY.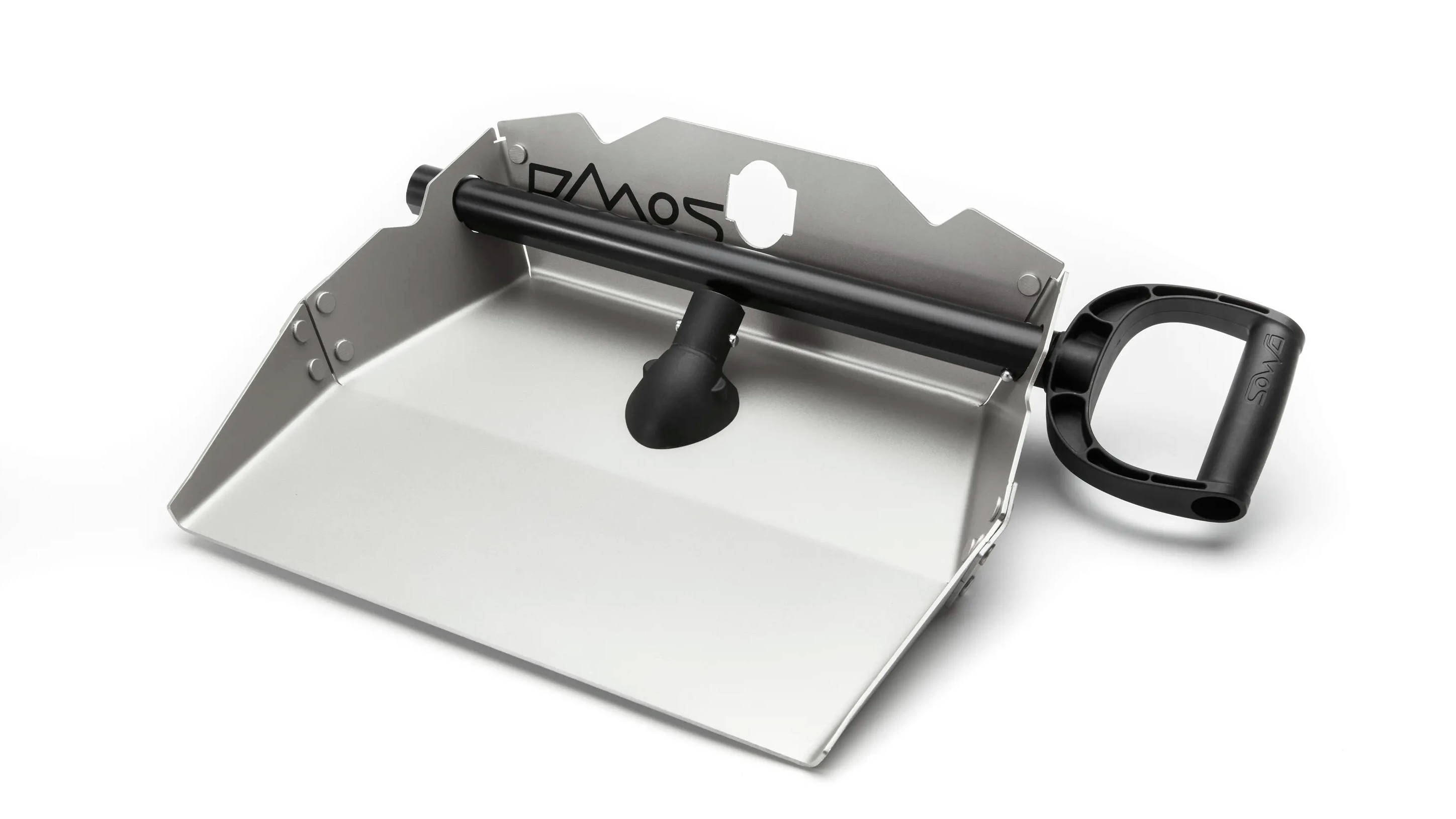 1. Fully packed, Alpha 3 measures only
14" x 22" x 6"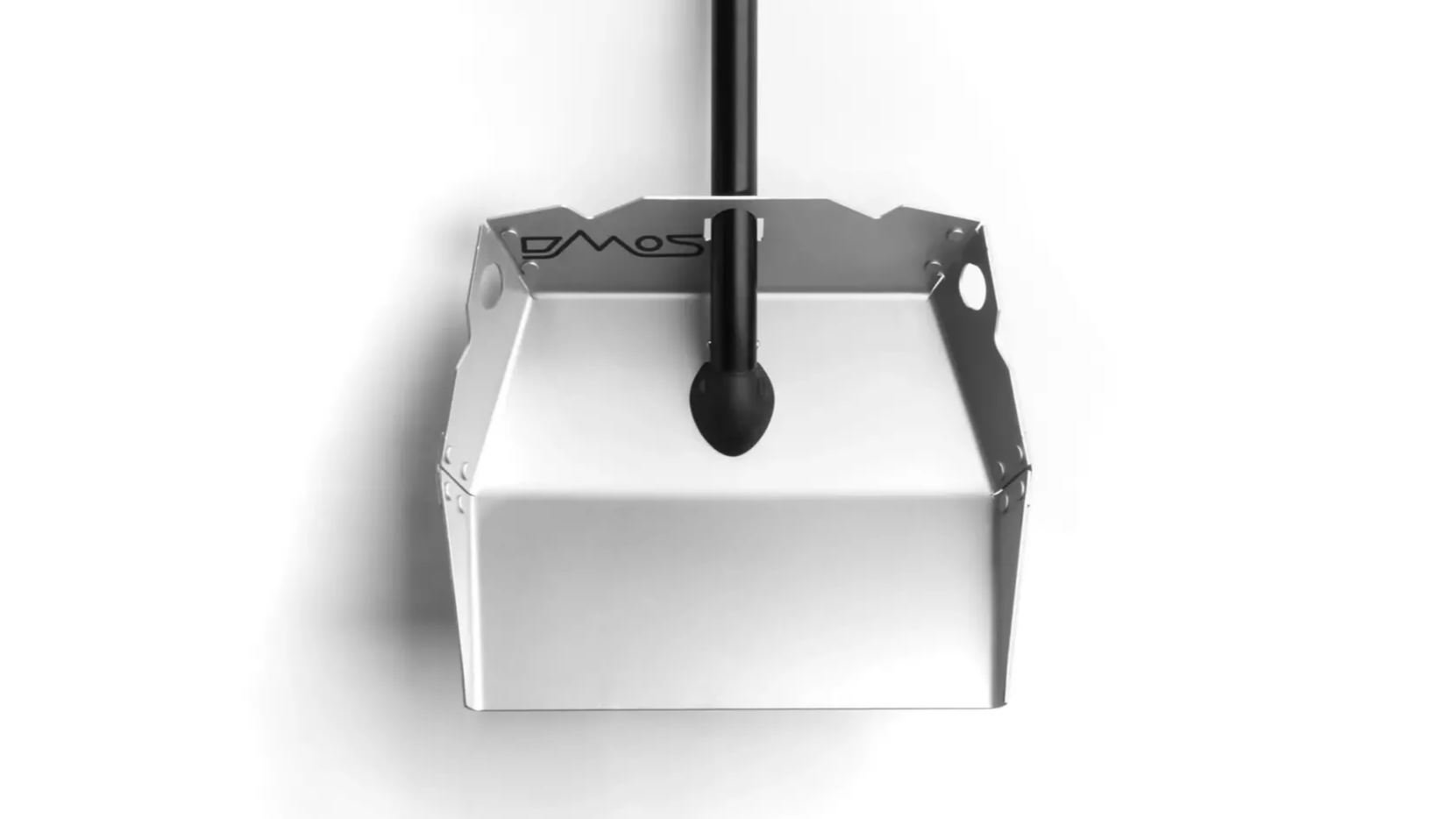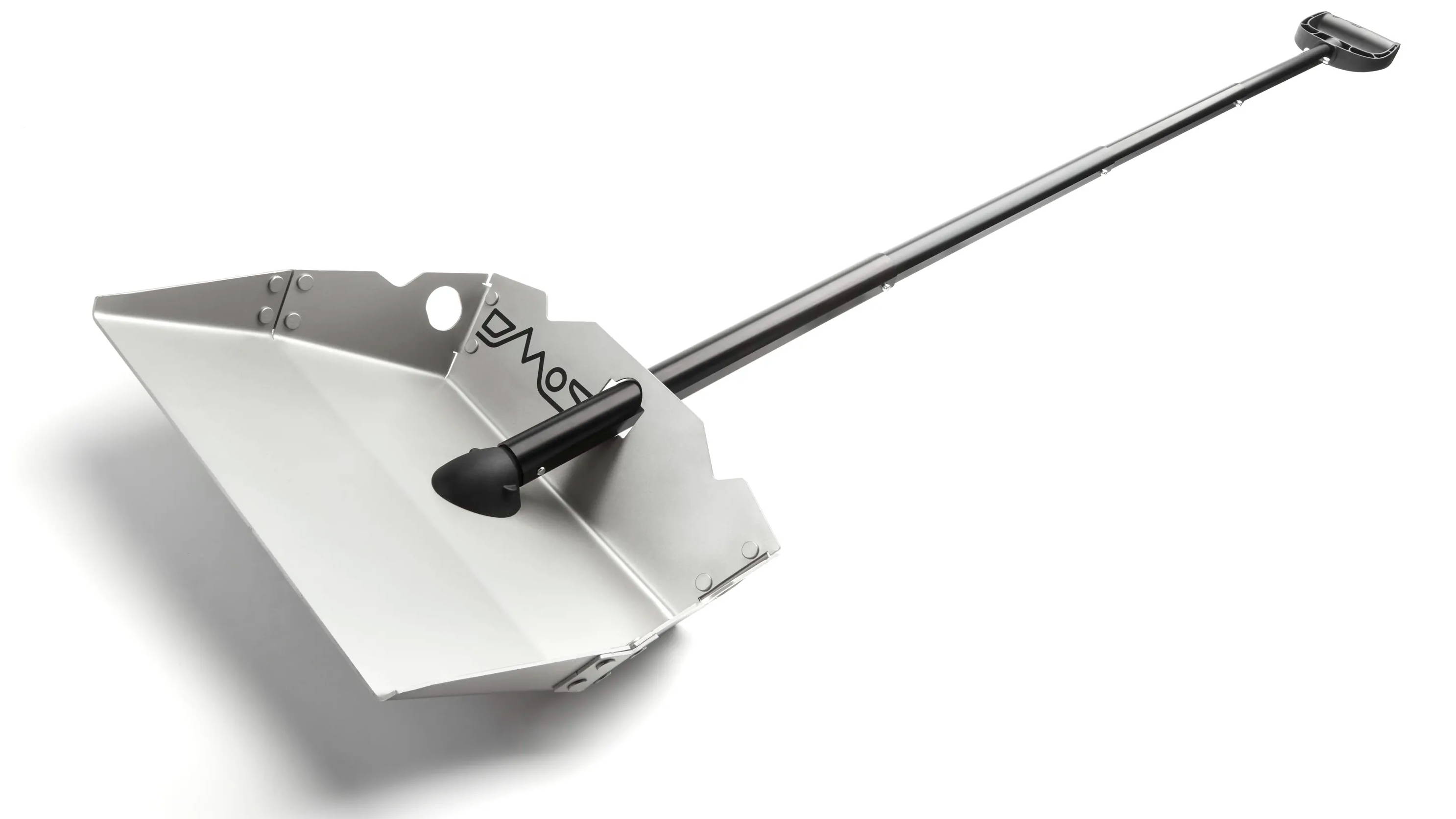 3. Extend for a full-length,
extra-strength shovel
Reign the Winter, Rule the Summer

Use your Alpha 3 this winter for driveway and deck snow shoveling.
Use it this summer for off roading and camping.
Can your driveway shovel do that?
HOW DMOS DOES BUSINESS
100% AMERICAN MADE
Quality and community matters - that's why DMOS sources, designs, and manufactures everything in the USA. From the metal we use, to the engineers, to the manufacturers and assemblers, every part and aspect of the DMOS Delta Shovel is 100% American.